[Sunday, December 6th]
Thanks
Jomo
for the guest blogs!
After
the drunken debauchery at J Lounge
, we had a massive slumber party at the new Echo Park location, including a random visit from
Alvinisms
himself, aka Edward, aka Jacob, aka Stomp the Yard star Columbus Short. After everyone woke up at random times, going back to sleep, and then finally getting up, we got ready to get lunch. Pictures courtesy of
TK
.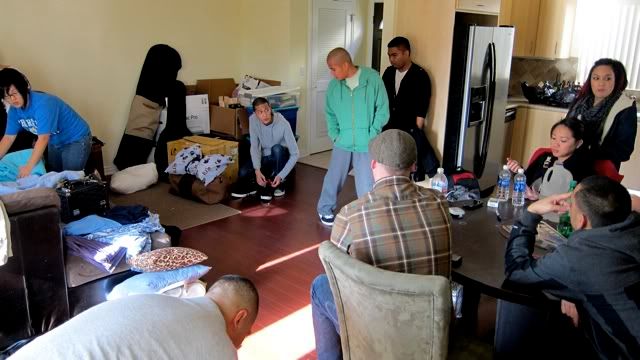 We decide to hit up ESPN Zone next to Staples Center so that we could catch the Charger game and the rest of the amazing games happening that day. I wish I had tickets to the homegame against the Phoenix Suns that evening.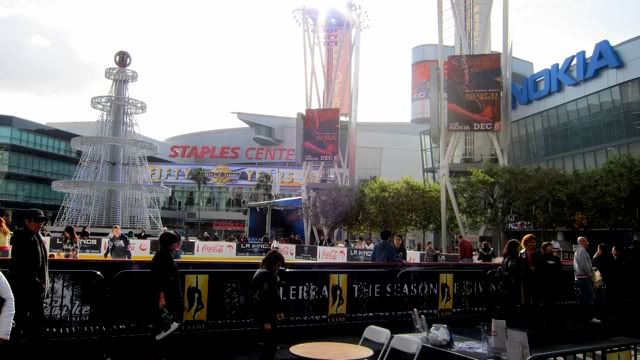 Big decisions to make... what to eat?!



I'm not sure what everyone was talking about. I was kinda out of it the whole morning. All I really remember is Mark's clever tweet:

@markmarcelo: Anyone else like Payton Manning commercials? Thesbihonest.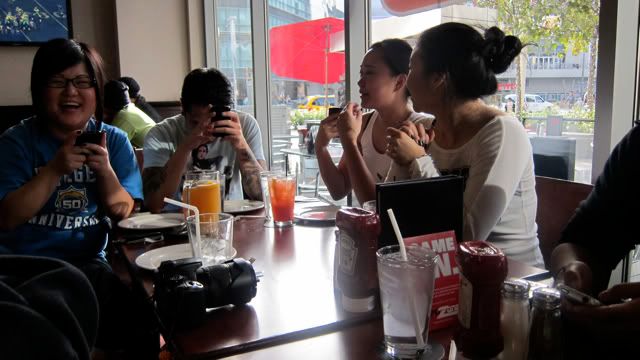 Tresha goes cuckoo for ketchup and Tabasco on her sliders.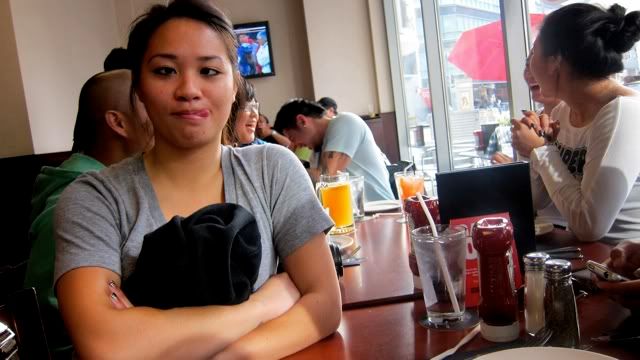 Toe-Knee takes advantage of the free wi-fi. (Which required a minimum of $10/hour/person for a meal; what kind of stipulation is that?!)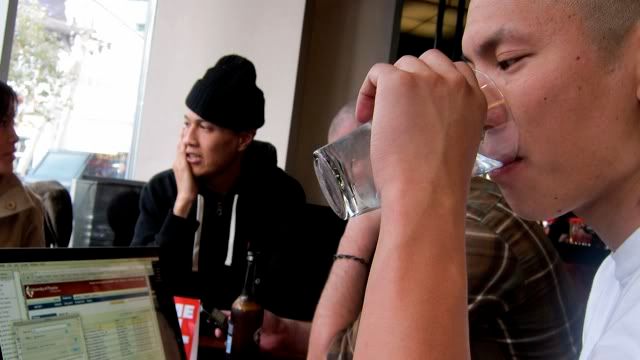 Okay everybody say grace... GRACE!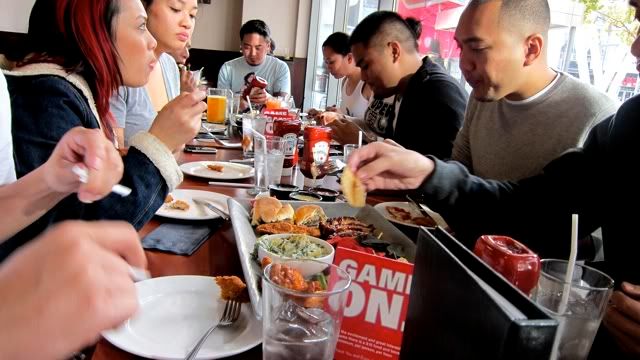 Tailgate Appetizer special!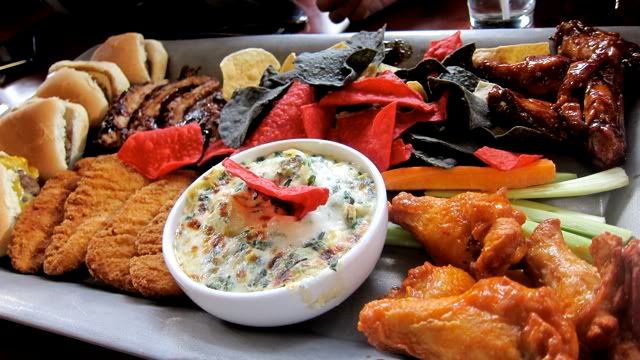 Chicken penne pasta.



Chicken strip salad.



16 heads deep starting from the left going clock-wise: Mark aka Chauchy, Julyne, Angelina, myself, Mark, Bin, Jenny, Lovelyn, Loving, Guil, Scott, TK (Missing In Action), Christine, Tresha, Alvin, Hannie.



Thanks again to Toe-Knee, Mark, and Mark for letting us all crash you new apartment. I hope you enjoyed all the leftovers.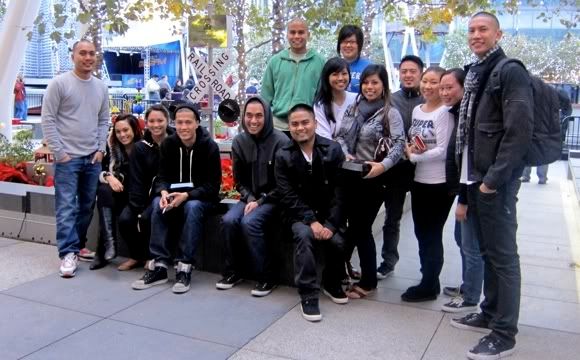 Wait what's different/wrong with this set? Who is this random white guy in our picture?! Just kidding. 143 Scott.