Tristan (Virign America) and I are flying out this afternoon to San Francisco for
World of Dance
at the Alameda County Fairgrounds.  Hopefully you already have your tickets for the show by now, if you don't what are you waiting for?
CLICK HERE
to purchase your limited presale tickets now for only $25. Don't be one of those people waiting in the massive line to buy tickets the day of the show wishing they got presale... Trust me you won't want to miss it! We've got a killer line up which includes ABDC's Kaba Modern, Fish n Chicks, and Supreme Soul. So if you're in the Bay this weekend... Hit me up!!!
Southern Cali is taking over the Bay for the weekend... There are so many people coming up!  Its gonna be fun times!
After all the chaos of WOD settles down, I'm taking the red eye flight to New York Sunday night. I'm meeting up with Neil (WBZ) on Monday to check out the MET and a few other exhibits and museums for Segue Mag. I'm planning to stay in New York until Thursday morning. Holla at me!
I miss jet setting... This is my last trip before I go back to school on October 8th. SAD FACE!  Let the madness begin!
Also if you haven't heard yet,
Willy's Workshop
and
Victory Nightlife
will both have booths at this years FilAm Fest 2008 on Saturday, October 4th. Victory Nightlife is also hosting the official Pre-Party (at Onyx & Thin) and After Party (at Prospect) for this event... More info coming soon!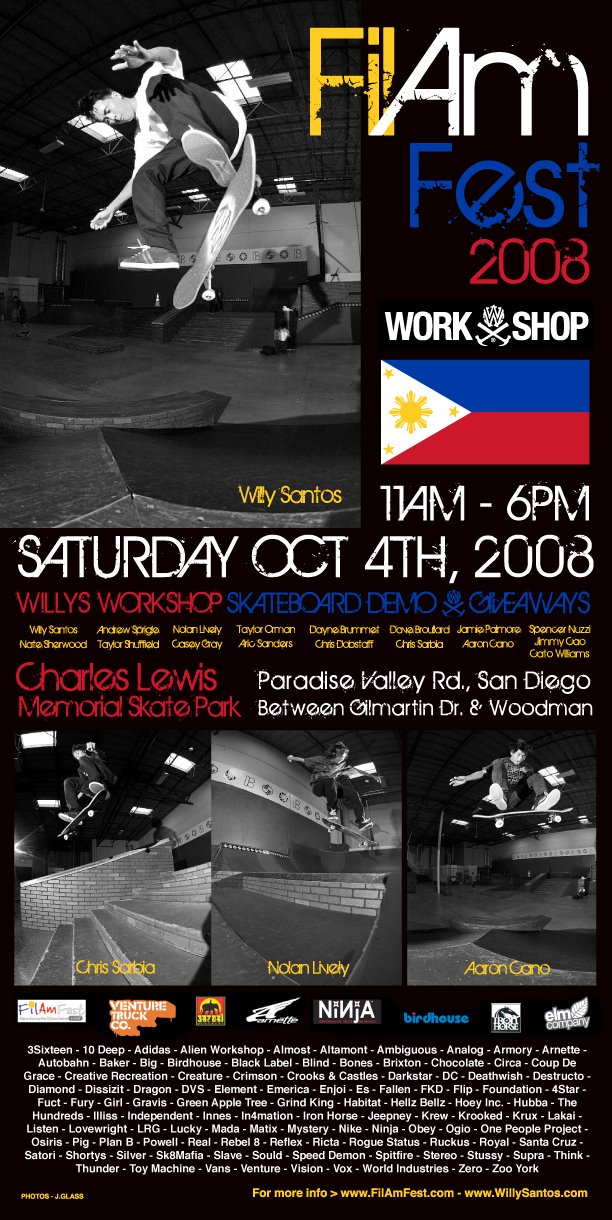 Have a great weekend everyone.  Be safe!