CLICK HERE
to view all of my photos.
What an insane turnaround trip to San Diego. Surprisingly this trip was planned about a week in advance when Kimtan shot me a message to come down to SD for his birthday. We also celebrated the birthdays of Klev and
Alvin
among others. Thanks
Toe-Knee
for letting me use some of your pictures from your
Flickr
.

I made carpool plans with Alison and picked her up from the Amtrak station in Anaheim.



And what a delightful surprise. She ran into
SO SUPER SAM
on the train! She was on her way down to San Diego to spin at Red C Lounge which was right next to Onyx/Thin. We decided to kidnap her and take her down there ourselves. Too bad this picture is blurry... =\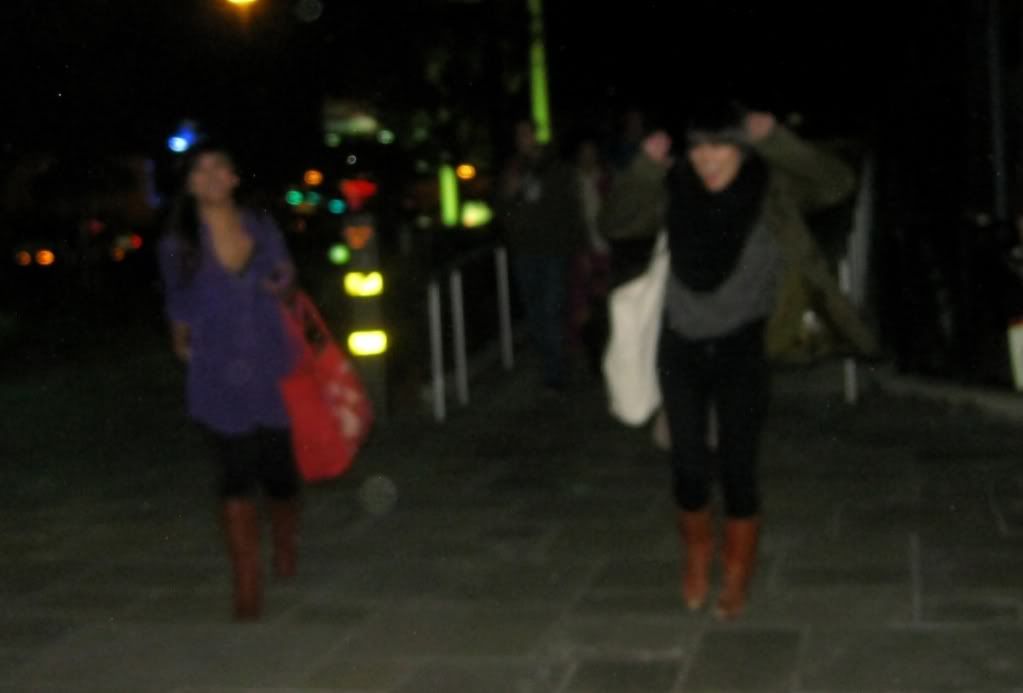 We met up at Kimtan's to pick up 2 of the birthday boys: Sammie, Alison, Alvin, Kimtan. What a random set for me to take downtown. But we're all fam!

Victory Nightlife
was also supporting the
Susan G Komen Foundation
to fight breast cancer. Thank you everyone for your donations!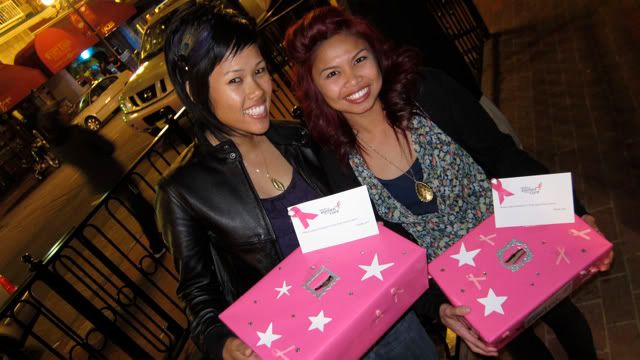 TK x the Sisters of Victory.



Happy birthday broski. Team Alvin in the house.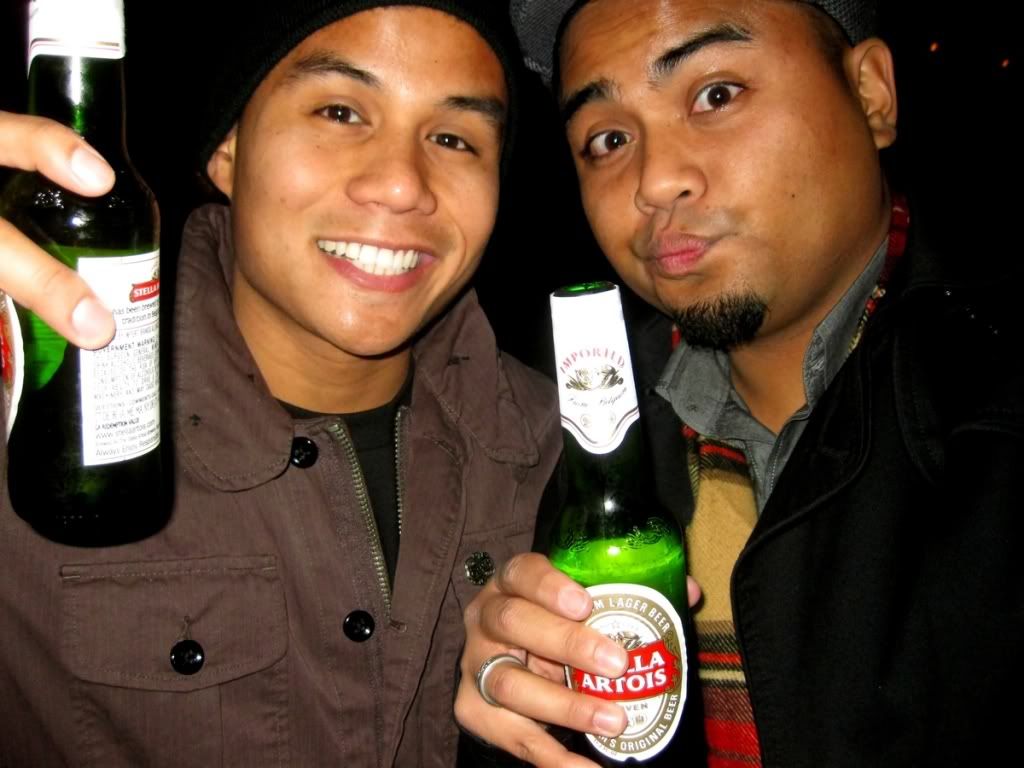 "If I don't say 'hi' to you, it's because I can't see tonight!" -Loving.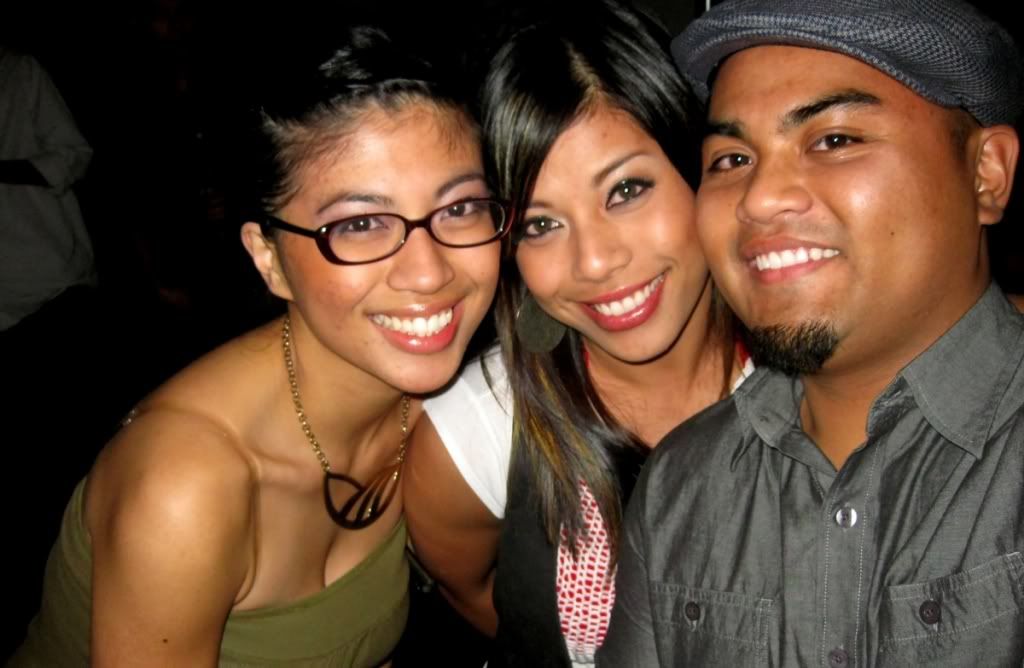 OG
5&A Dime
crew: Gian,
Brandeezy
, Jomo Megadillz.

Edwin Himself
.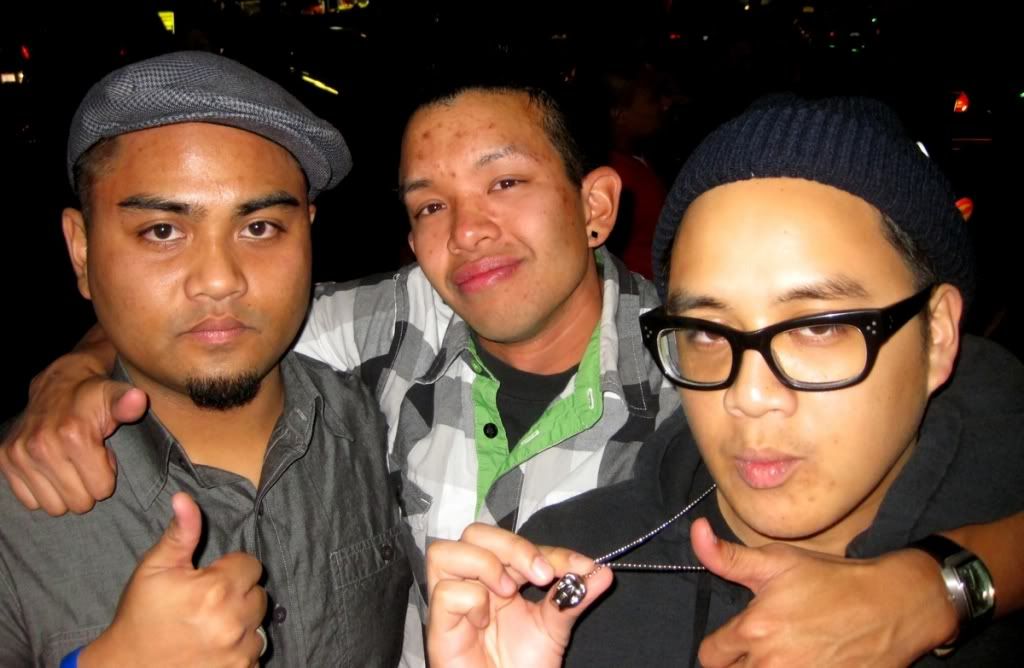 Crystal x Supreme/Blends Mark.

Julz
and
edROC
(Mindzalike). DJs like to dance too.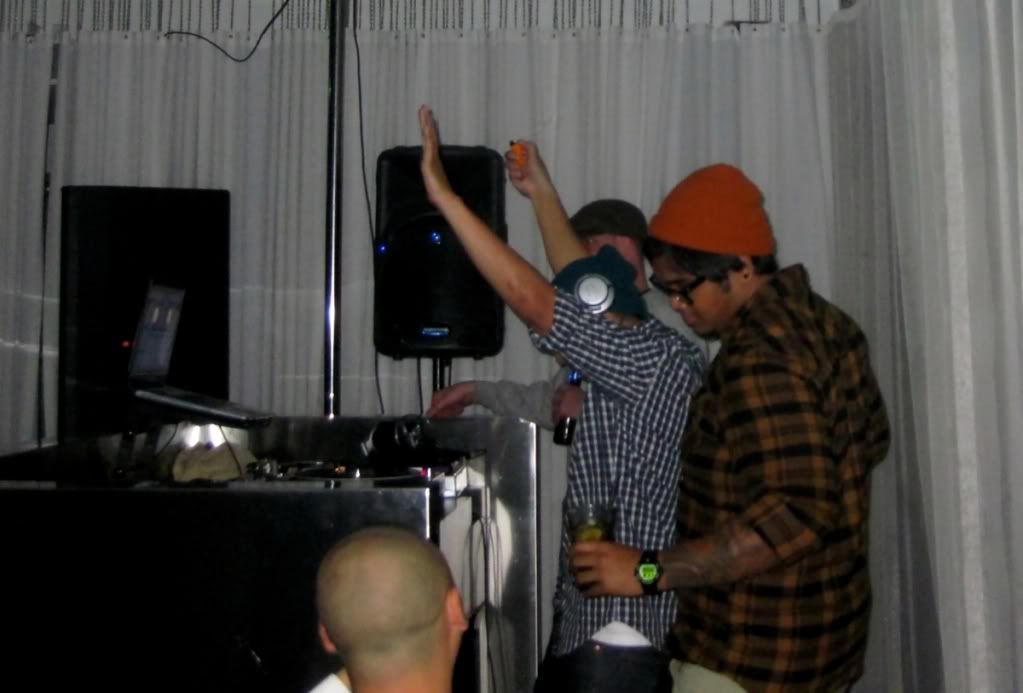 Judy
x Cha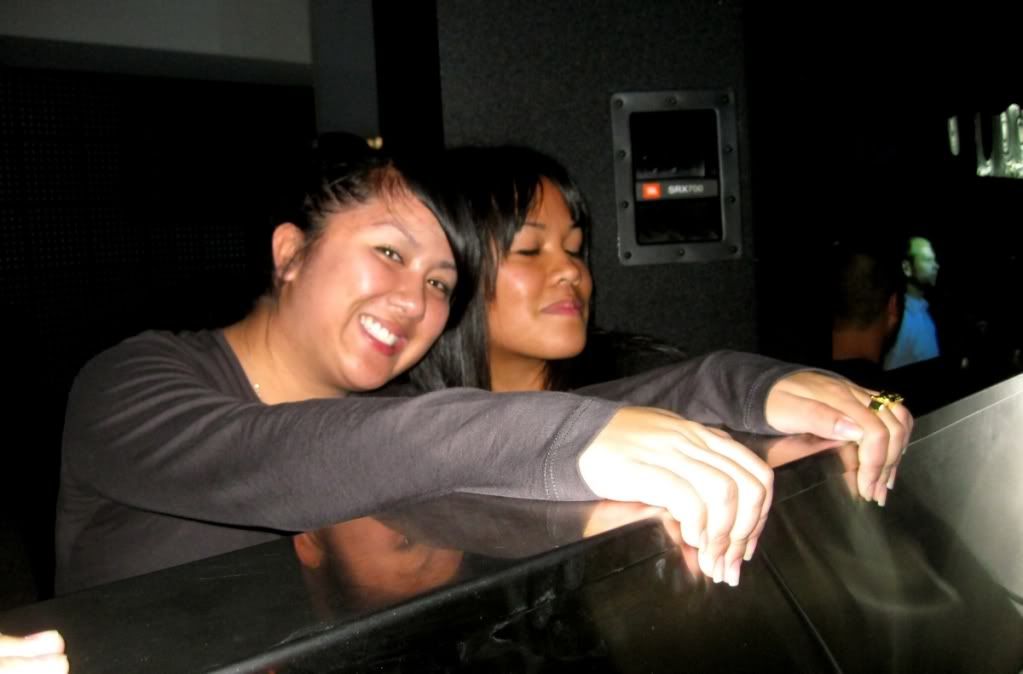 Birthday cupcakes!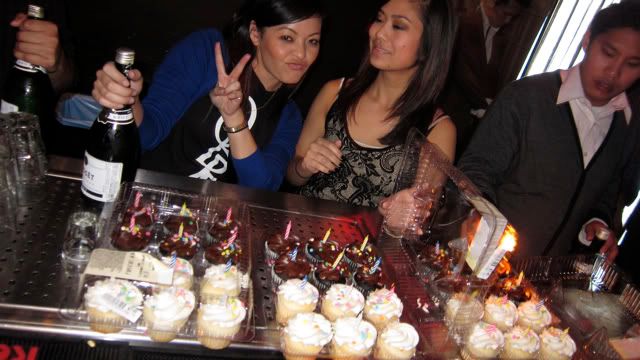 The Wildboyz and Wildgirlz took over the VIP! Champagne showers to wash off those caked up faces for Kimtan and Klev!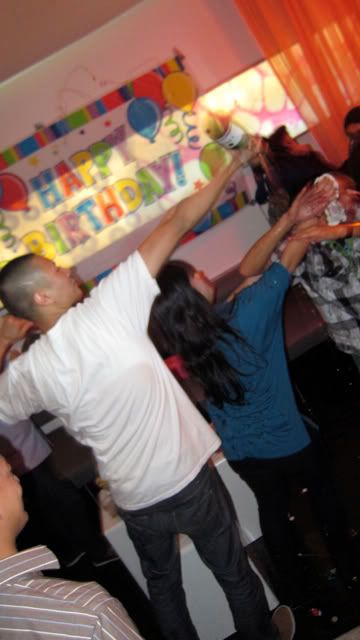 Bromancin'. Good seeing you George! Remember
when you borrowed my jeans
?

Jenn
!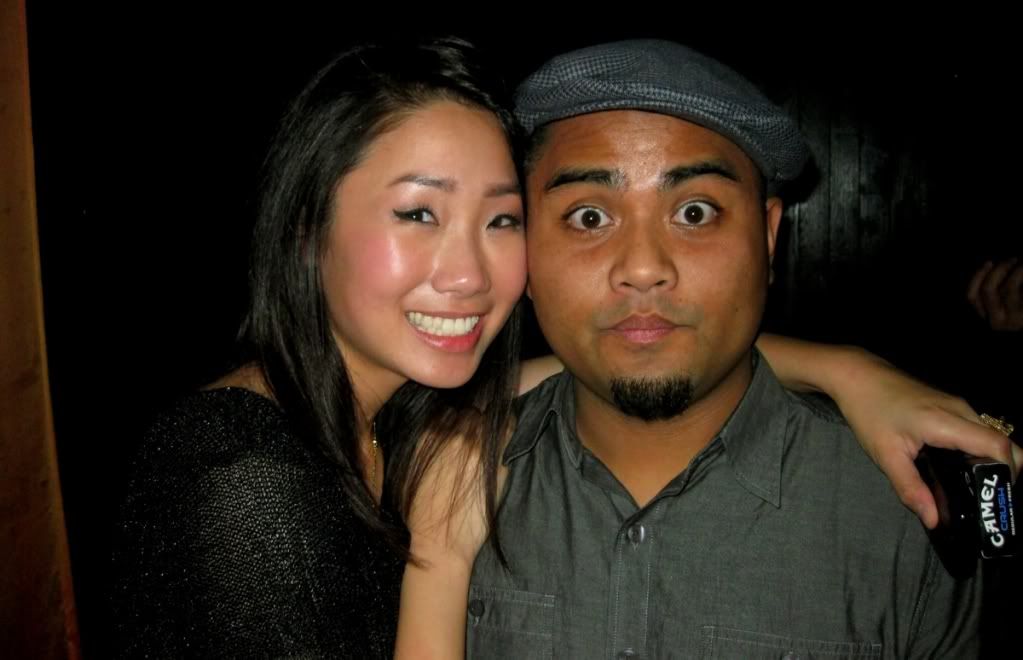 APES
!



Tine x Julyne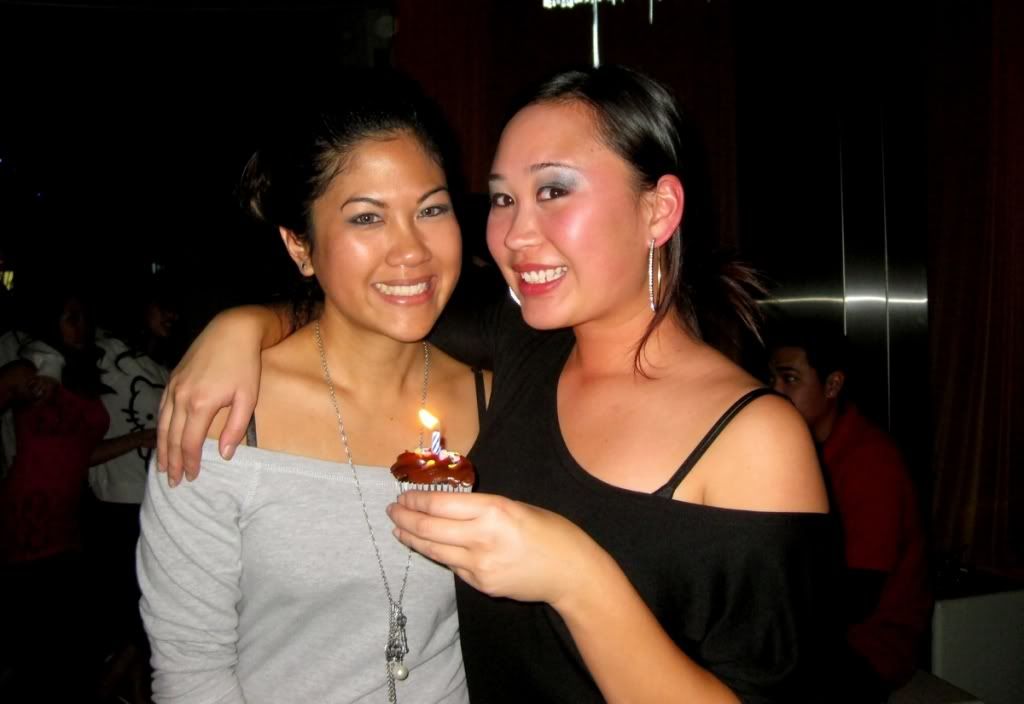 Henney pours alllll night. This is gonna come back to get you Kimtan...



Alison, Alvin and I headed over to Red C Lounge for a minute to check out Sam's set.



Sammie playin' the jammy jamz. Like the REAL JAMS. I hope to catch another set soon!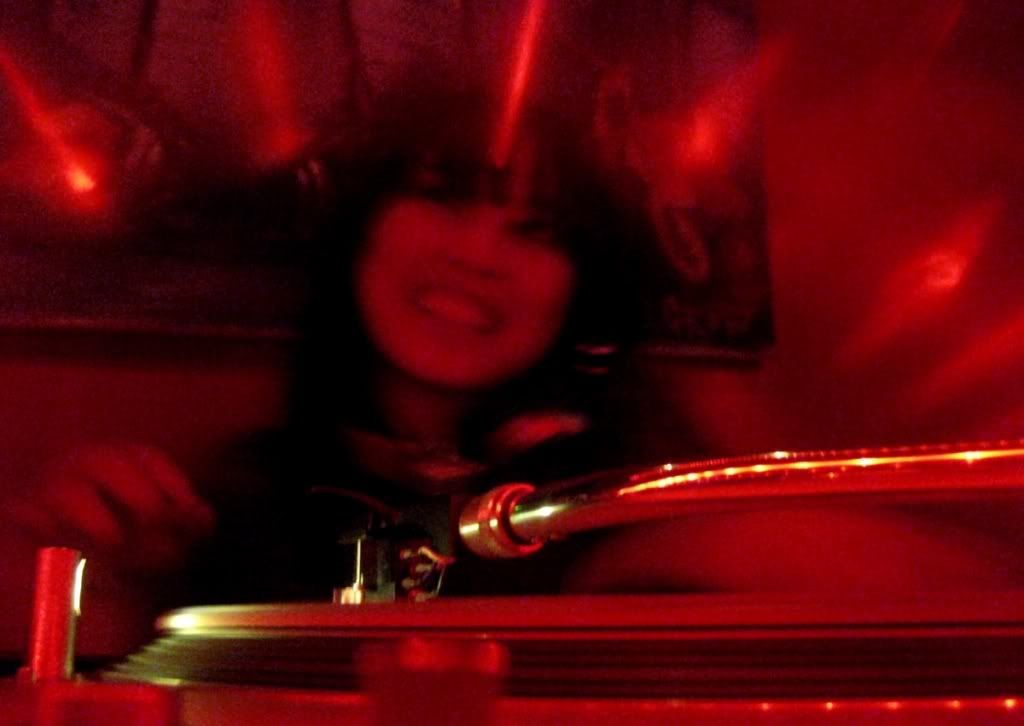 Back at Onyx/Thin the party continues.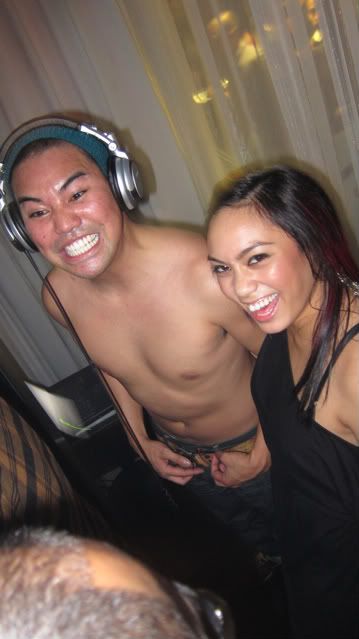 Kimtan you're not dead yet?!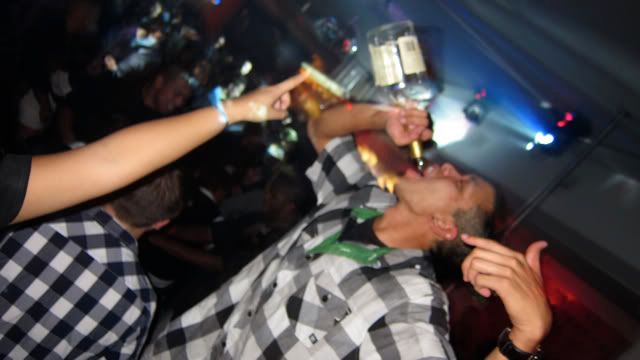 Hannie x Kimtan x Christine



NoriCha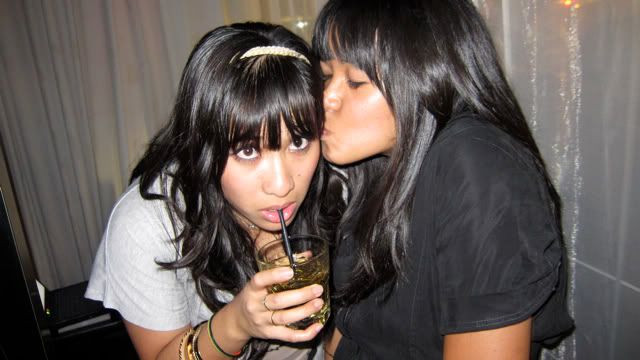 JR x Clie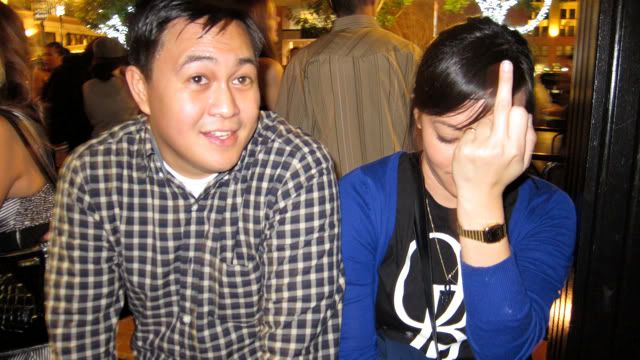 Vince x Alvin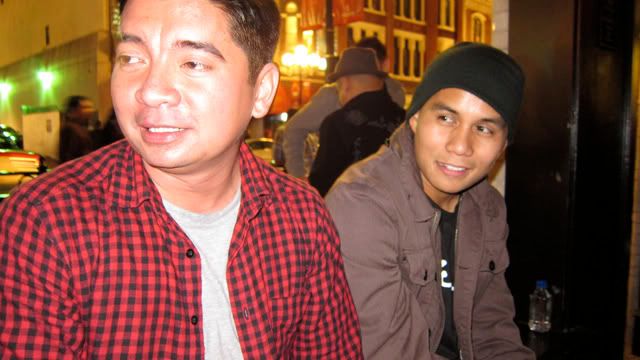 Damn
KevMighty
, I almost missed ya man!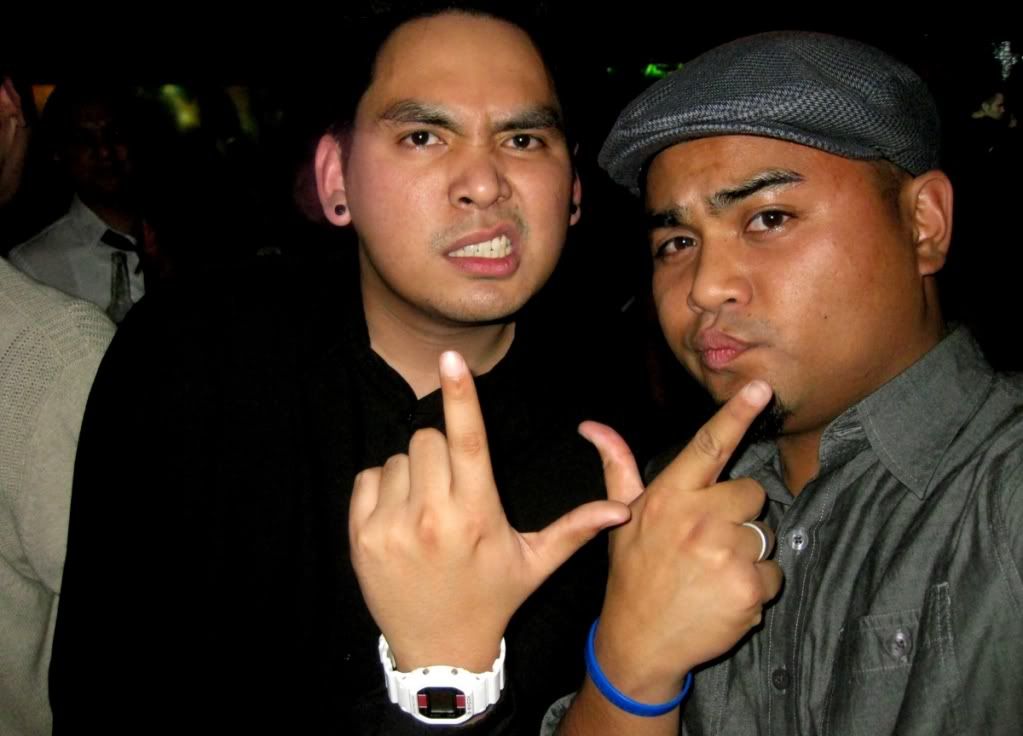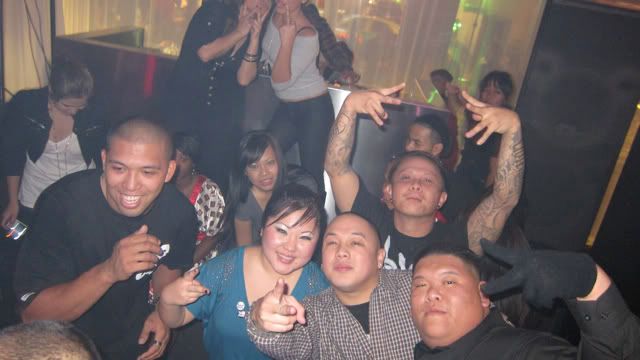 Damn Thin was crazy as hell!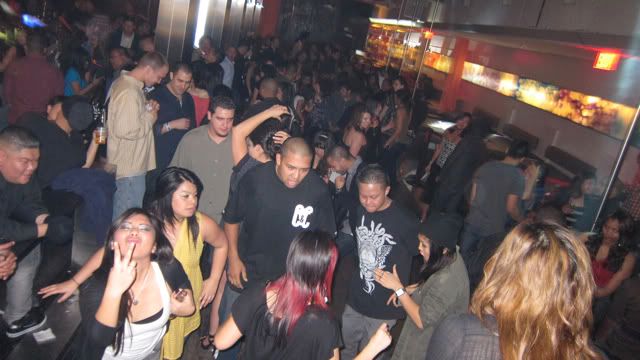 I'm not sure what happened, but as I was wandering around Thin, Julz comes up to me and says "Kimtan is looking for you". I walk up to the DJ booth and boom, homie is down for the count. Time to take your drunk birthday ass home son.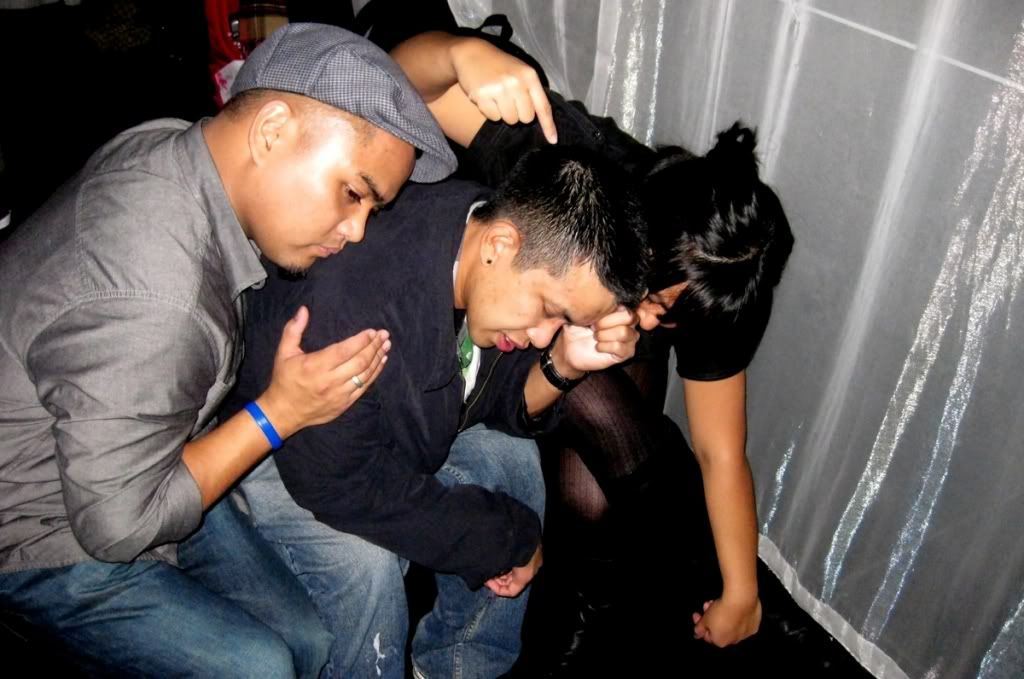 We chill outside for a bit to let Kimtan get some fresh air. I miss Julie!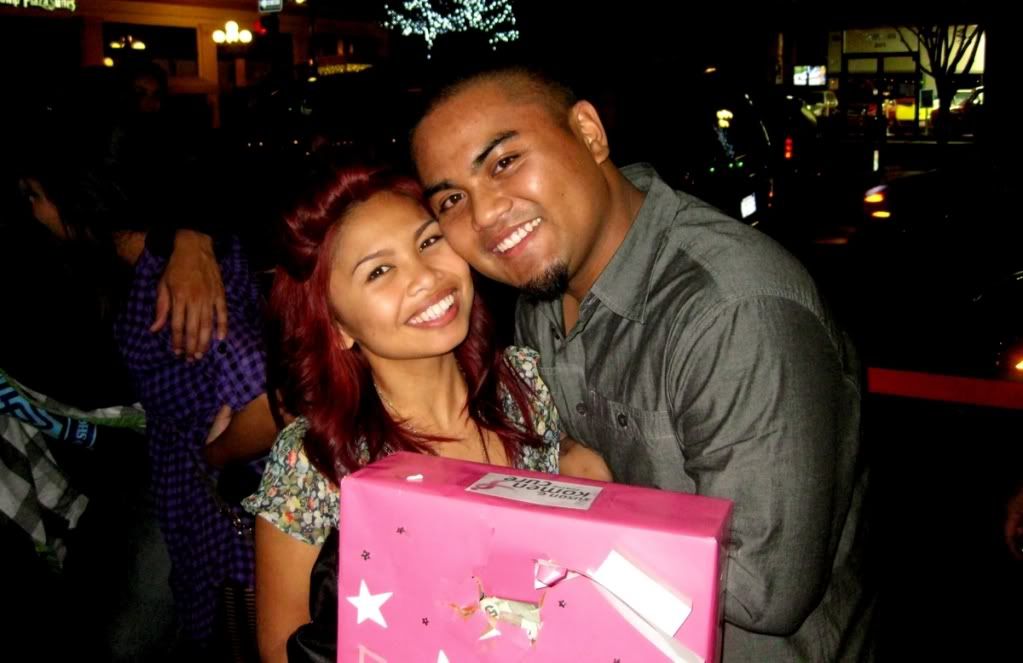 Hahahahahaha!!



With the cops walkin' around, we had to bail and make sure Kimtan stayed out of the tank. Unfortunately, my car was parked a good 8 or so blocks away. Nice parking spot Kimtan! Fail. Guil carried him for a block. Then he put him down when he almost threw up. Just like a baby.



I'm not sure if we're flipping off Kimtan for making us carry him all the way to the car, or Guil for just taking pictures while we carried him.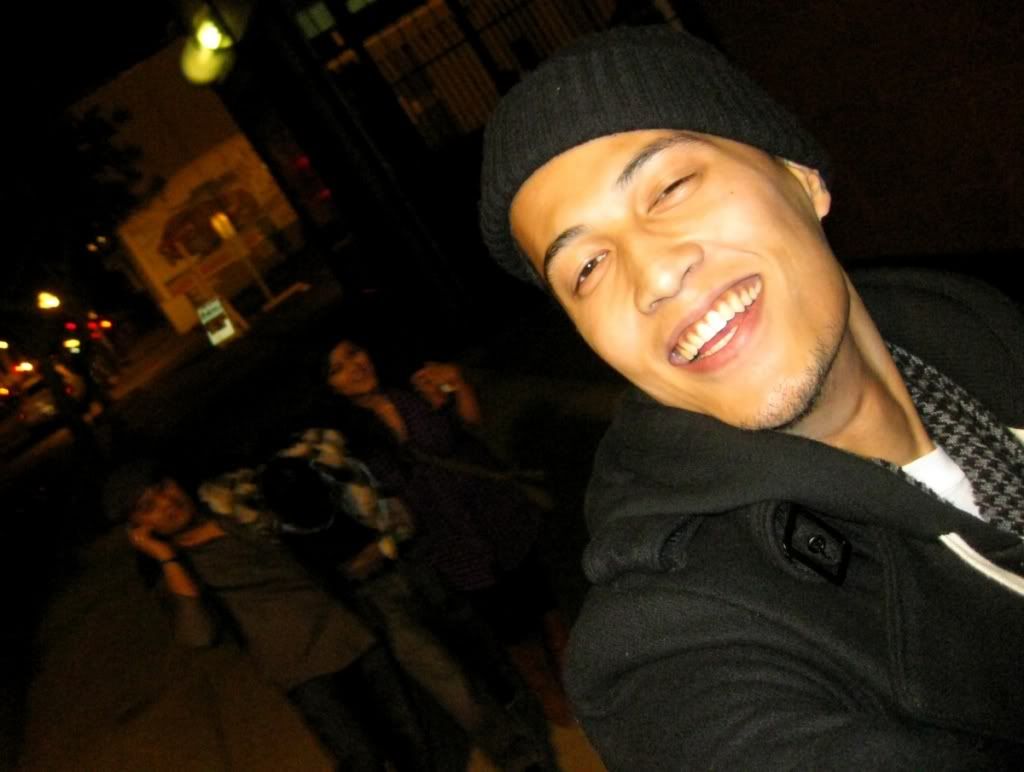 "TAKE ME HOME JOMO! GET ME THE F*CK OUT OF HERE!" You got it man.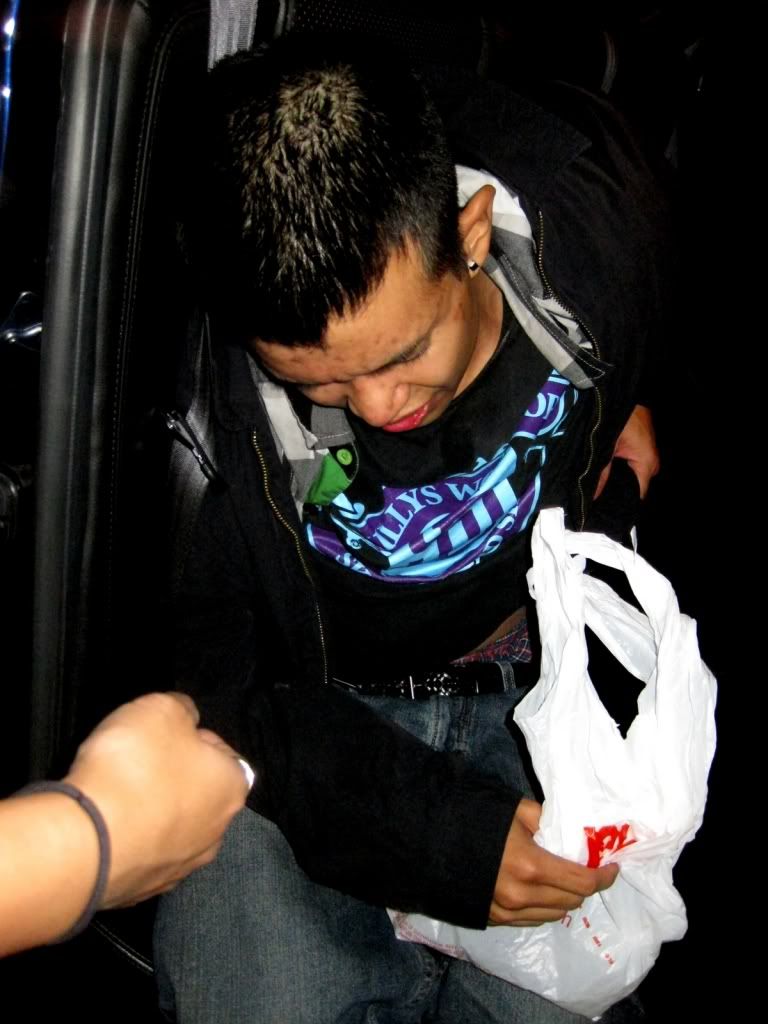 Just a quick stop at Santana's lol. You passed out anyway! So much for Tajima... :(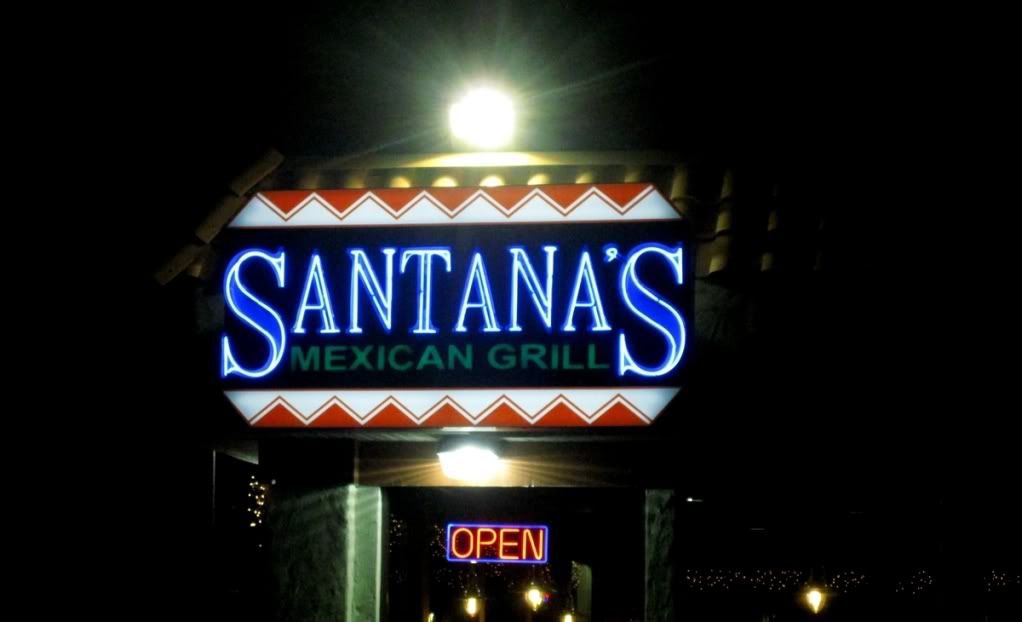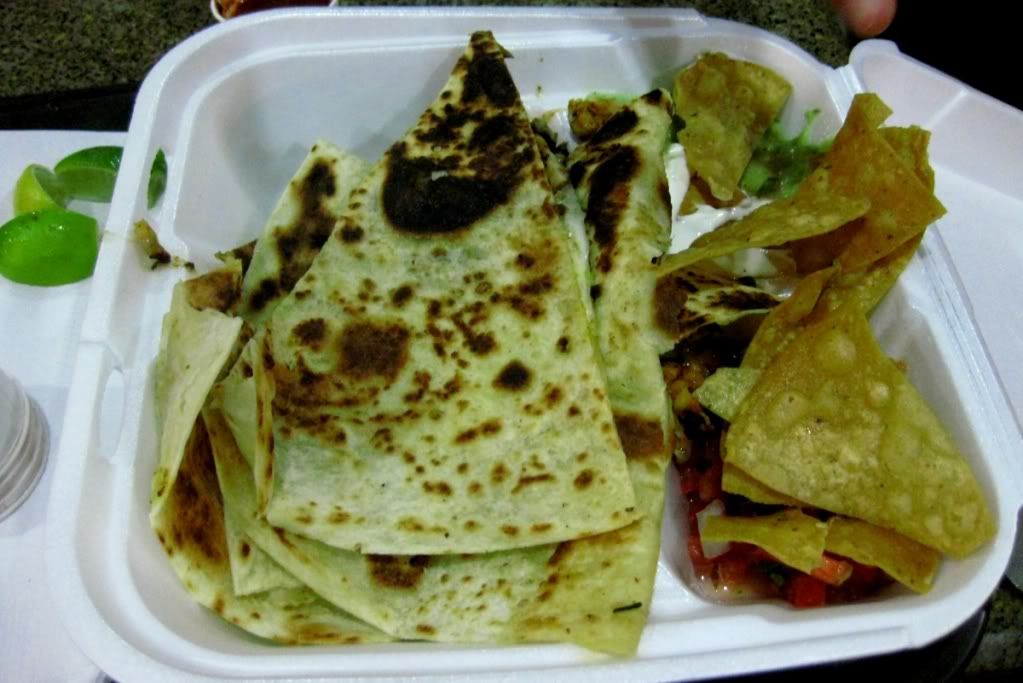 Alvin was pretending that he was at Tajima eating a hardboiled egg. Not quite the same.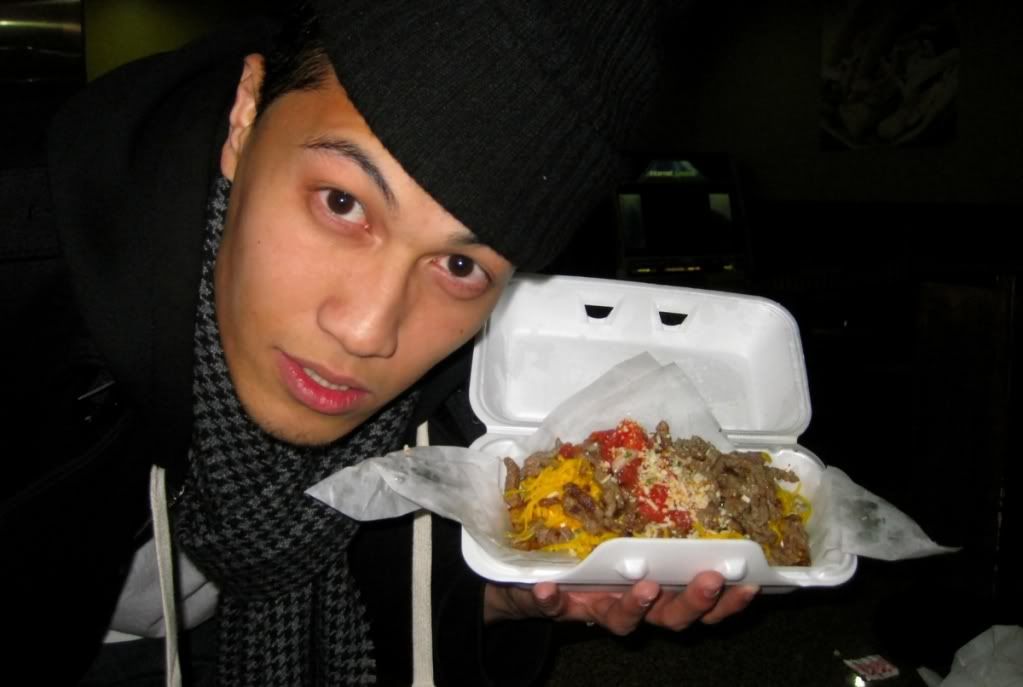 Alvinisms
x
SoSuperSam


One-half of TAA. Guil x TK, aka TAAUT (Tall Ass Asian Unreleated Twins)


What an awesome night in SD!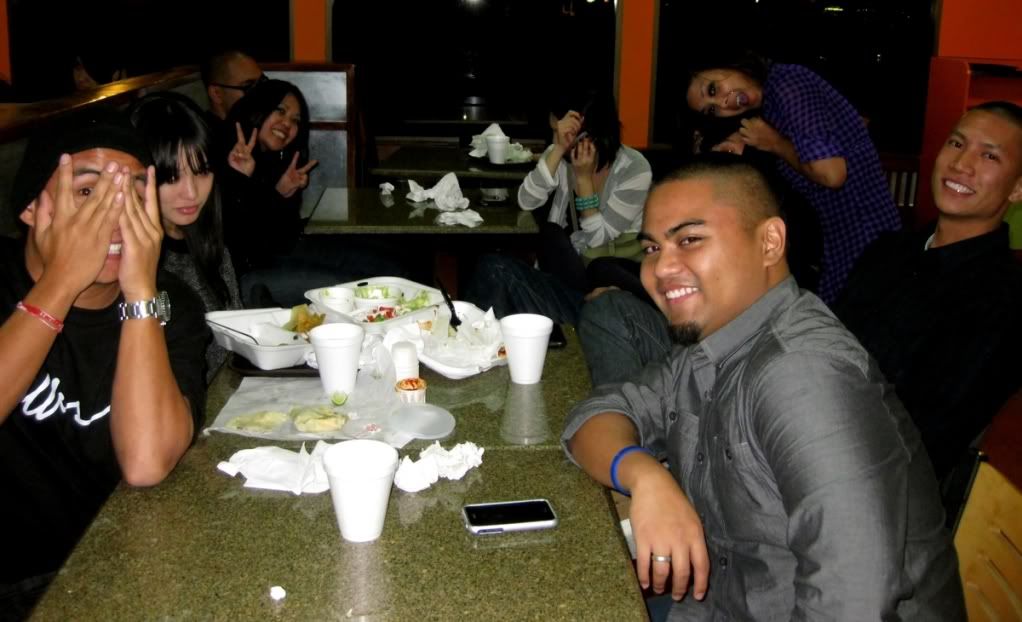 It was about 3:30am now and as we walked out to the car, Kimtan was pretty pissed that we didn't go straight home! Alison and I dropped Alvin and Kimtan off and then we headed back to the OC. I got home at 5:30am. Man that was an exhausting night!
Via:
Jomo's Blog